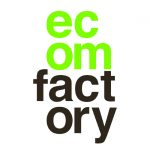 Website ecomfactory Ecomfactory
Wij zijn continu op zoek naar toppers!
We zijn altijd op zoek naar freelancers om toe te voegen aan ons netwerk. Het gros van de opdrachten die we binnen halen zijn op locatie, op projectbasis en vrijwel altijd voor een minimum van 32 uur per week. Spreekt dit je aan en ben je een senior front-ender, it consultant, project manager of online marketeer. Kortom blink je uit in een internet gerelateerd vakgebied en denk je dat het je interessant lijkt opgenomen te worden in ons netwerk? Neem dan vooral contact op! Gebruik het formulier hieronder of stuur een mailtje naar info@ecomfactory.com.
Als we denken dat we wat voor elkaar kunnen betekenen nodigen we je graag uit bij ons op kantoor voor een kopje koffie.